Blockchain goes for gold
Gold is widely viewed as a hedge against volatility and a store of value, and now an Asian fintech player is utilizing blockchain to allow investors to buy the physical asset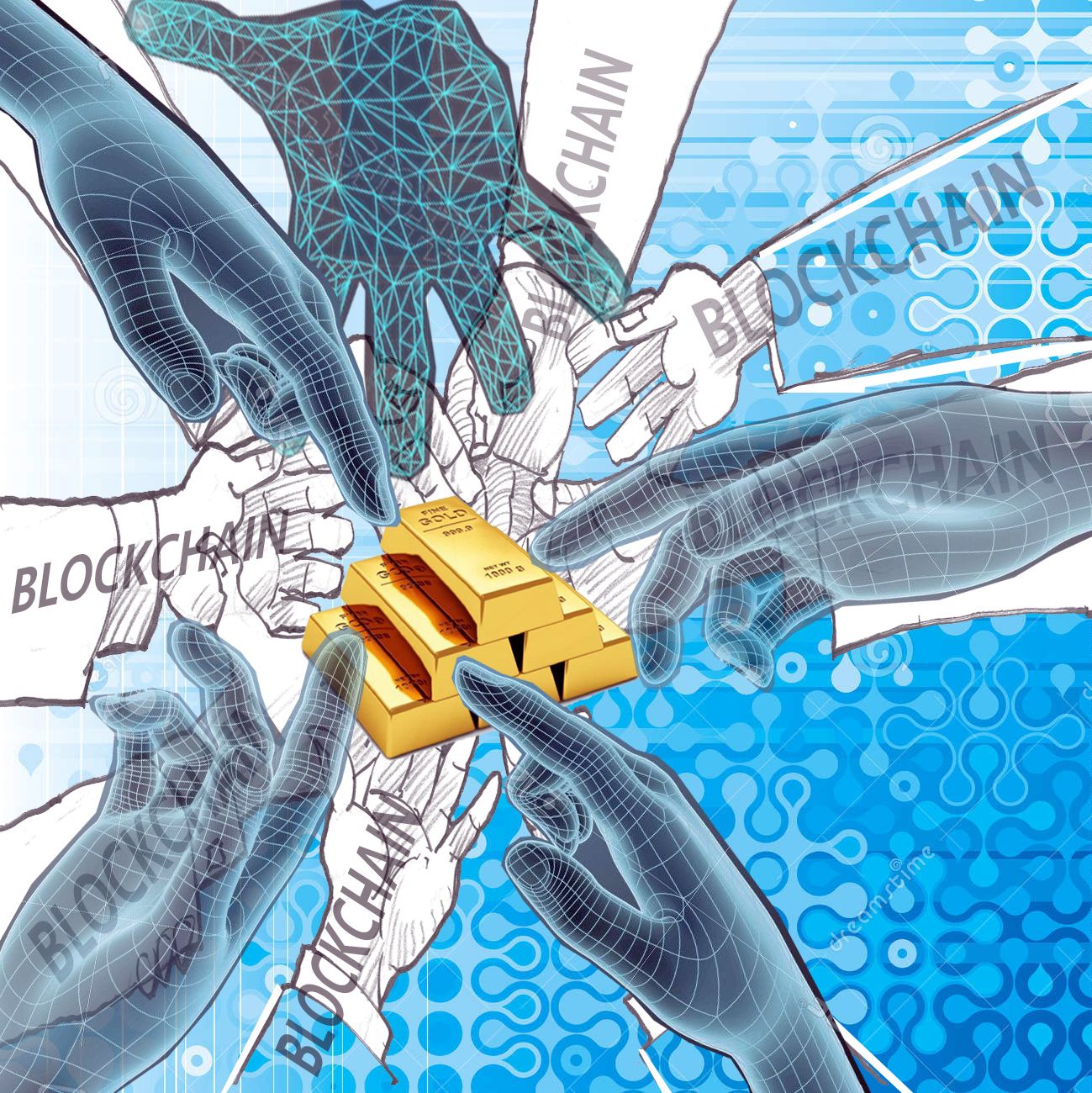 Singapore-based Digix is the tokenization company behind the world's first gold-backed digital asset. The company is entering unchartered territory, but initial indicators suggest recent economic uncertainty is playing into the hands of this venture.
The firm was established in 2014 by bullion industry and technology professionals Shaun Djie, Anthony Eufemio and Kai C. Chng.
Djie was formerly a gold trader, trading gold against the Chicago Mercantile Exchange and the Tokyo Commodity Exchange, Chng worked as an FX trader on Wall Street, while Eufemio is a veteran in software development and the technology industry.
The company received external funding in December 2017, raising US$1.75 million from an angel investor, two notable blockchain venture capital firms, Global Brain Corp from Japan and Fenbushi Capital from China. The Chinese firm invests exclusively in blockchain-enabled companies. There are also plans to open up to future funding from strategic industry partners.
Digix has been increasing its market share and has ambitions to penetrate into Asia's burgeoning stratum of wealthy investors.
Out of crypto's into gold
Unsurprisingly, the firm has seen demand for their safe haven product pick up in recent months as a hedge against the ongoing geopolitical uncertainties.
With numerous investment specialists from both the region and globally recommending an increase in the percentage of gold held in portfolios, business has ticked up.
"The demand has picked up significantly, in fact, the holdings of the company actually increased by 100% in the last two months," Djie says.
A sizeable chunk of Digix's business originates out of the cryptocurrency space. With ongoing volatile movements of the principal cryptos, Bitcoin and Ethereum, the firm has been well placed to pick off business by offering physical gold bullion as transferable digital blockchain tokens.
Digital currencies feel the chill
The token offering, 'DGX', where every token represents one gram of gold, was launched in April last year. "We have been going through what we call a crypto winter, as a result DGX has been extremely successful," says Djie.
In the cryptocurrency space where a majority of the organizations have no underlying connection to any physical assets DGX is an anomaly.
Digix tokens are tied to a physical asset, gold bullion, and the owners of the digital asset whether they own just a few grams or multiple kilogram bars, can view their holdings at any time.
Perhaps seen as an older generation asset, the younger founders at Digix appear to have tapped into a new seam of gold disciples.
Transparency of a tangible asset
"Our DGX customers have been purchasing cryptocurrencies in general with ownership into gold as one form of diversifying their portfolios," Djie says.
The entire physical holdings are stored in Singapore and Canada with globally recognized precious metal storage firms.
"We do have two ways of viewing the gold. You can either view it digitally, or you can view it in person," Djie says.
"In the digital sense, we have what we call an asset explorer on the DGX website, where you can view the entire list of gold holdings that we have," adds Djie.
The digital access provides the serial number of the gold, active transactions and where and when it is being warehoused. The entire system is timestamped according to its relevant activity. Be it purchase, storage, and audits.
"Right now, a lot of the conversations are limited to crypto-related audiences, people like cryptocurrency companies, who want to diversify their crypto holdings into buying our gold backed tokens," Djie says. "Talking with private banks, talking to hedge funds, it's a new conversation, but it's growing," he adds.
Future growth targets
Digix made the 40-team shortlist of the inaugural fintech award at the first Singapore Fintech Festival in 2016, but since then has focused its efforts on building the tech underpinning the business.
Essentially, the operation mirrors a supply chain process of these gold tokens. From the moment it's being bought, stored and audited, each event is timestamped on the blockchain.
"This process, the proof of provenance protocol, is designed in-house by our team. It can even be applied to other commodities such as crude oil," says Djie.
Going forward Shaun Djie and his team are eyeing the wider ultra-high net worth market with the aim of developing business with the region's private banks, independent asset managers and family offices.
They are also calibrating a product to appeal to the mass-affluent through mobile apps and a targeted online presence.
-------------------------------------------------------

Social Media Links (This section can be seen in office only):
Twitter : https://www.theasset.com/article-single.php?id=35732&social=twitter
Linkedin : https://www.theasset.com/article-single.php?id=35732&social=linkedin
Facebook : https://www.theasset.com/article-single.php?id=35732&social=facebook