Why Chinese corporates should make less aggressive investments
Chinese corporates should exhibit greater conservatism, less risk in their investments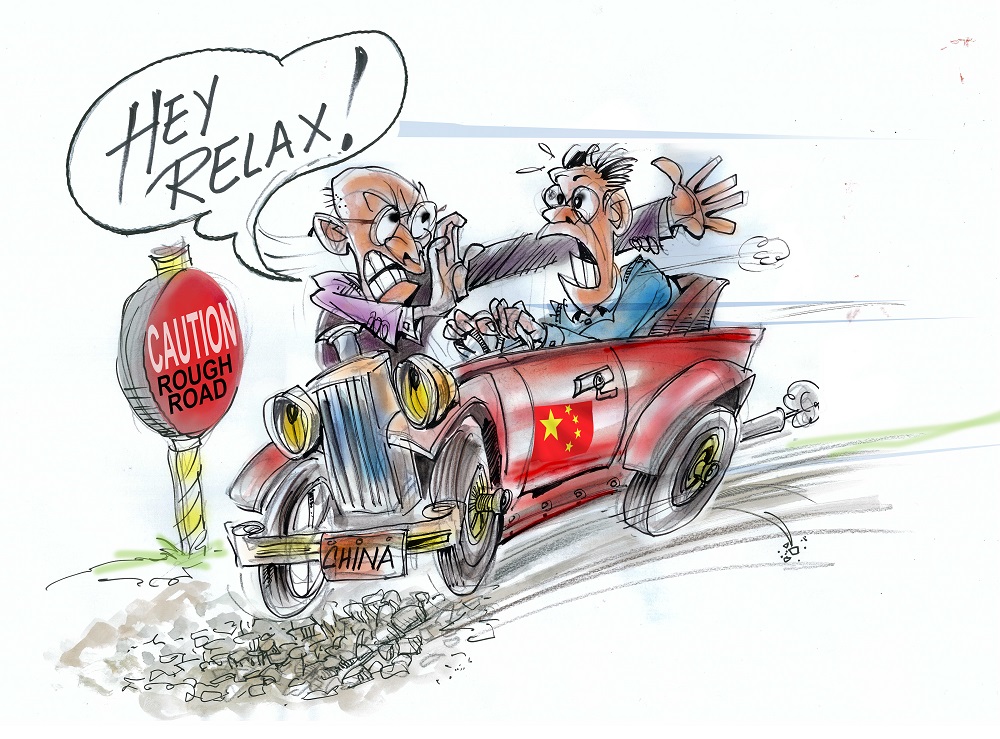 Illustration by Sara Sen
AS Chinese corporates continue to grow at a fast pace and expand abroad, it becomes more important for them to be less aggressive with their treasury investments to curb unnecessary risk taking.
Instead of chasing after higher return, higher risk investments, Kheng Leong Cheah, managing director, Asia-Pacific head of global liquidity sales at J.P. Morgan Asset Management, advises Chinese CFOs and treasurers to particularly keep an eye on the short-term liquidity and security.
"Corporates should set appropriate benchmarks for their treasury investments to support the liquidity needs and risk appetite of the corporate according to their investment policies," says Cheah in an interview with The Asset. "Setting investment return benchmarks that are too high from a market perspective might result in unnecessary risk-taking behaviour."
As one of the most significant groups of clients to the banks, Chinese corporates are the fastest growing group joining the Fortune 500 list. In 2017, 115 Fortune 500 companies were from China, up from 98 in 2016.
"Chinese corporates are growing at a fast pace, corporates are not only accumulating more cash at accelerating speed, they are also venturing offshore going into unfamiliar territory where investment options are very different from what they are used to onshore in China," says Cheah.
By nature, Chinese corporates have more incentives to work with Chinese banks due to culture and language considerations. However, as Chinese corporates grow globally, international banks are also popular due to their familiarity with the Western styles of cash and liquidity management.
In addition, the need for diversification of counterparty banks also gave rise to opportunities for international banks. The counterparty risk broke out extensively during the 2008 financial crisis when a couple of banks failed to fulfill the payment obligations and has now become one critical factor in corporates' risk management watch list.
"Placing all your cash in one counterparty bank might be acceptable if you are a small company, but for a large corporate placing large amount of cash in one counterparty bank is not only risky because of counterparty concentration risk, it might not be feasible," says Cheah.
To address the liquidity risk, China Securities Regulatory Commission (CSRC) set the maximum duration of a money market fund portfolio to 90 days in the second half of 2017. In 2004, when CSRC first introduced money market funds to the Chinese market, the maximum duration was set to 180 days. In the Western market, the standard duration of a money market fund portfolio is 60 days.
"Investors are much more aware of the higher risk defined by lower rated securities or instruments with higher yields," says Aidan Shevlin, managing director, head of Asian liquidity fund management at J.P. Morgan Asset Management in an interview with The Asset.
"The regulators are closely monitoring Western regulatory developments while companies in China are now operating more globally. Both these trends imply a movement towards global best practice," says Shevlin.
-------------------------------------------------------

Social Media Links (This section can be seen in office only):
Twitter : https://www.theasset.com/article-single.php?id=34395&social=twitter
Linkedin : https://www.theasset.com/article-single.php?id=34395&social=linkedin
Facebook : https://www.theasset.com/article-single.php?id=34395&social=facebook