Local banks threaten global banks in working capital and trade finance CSI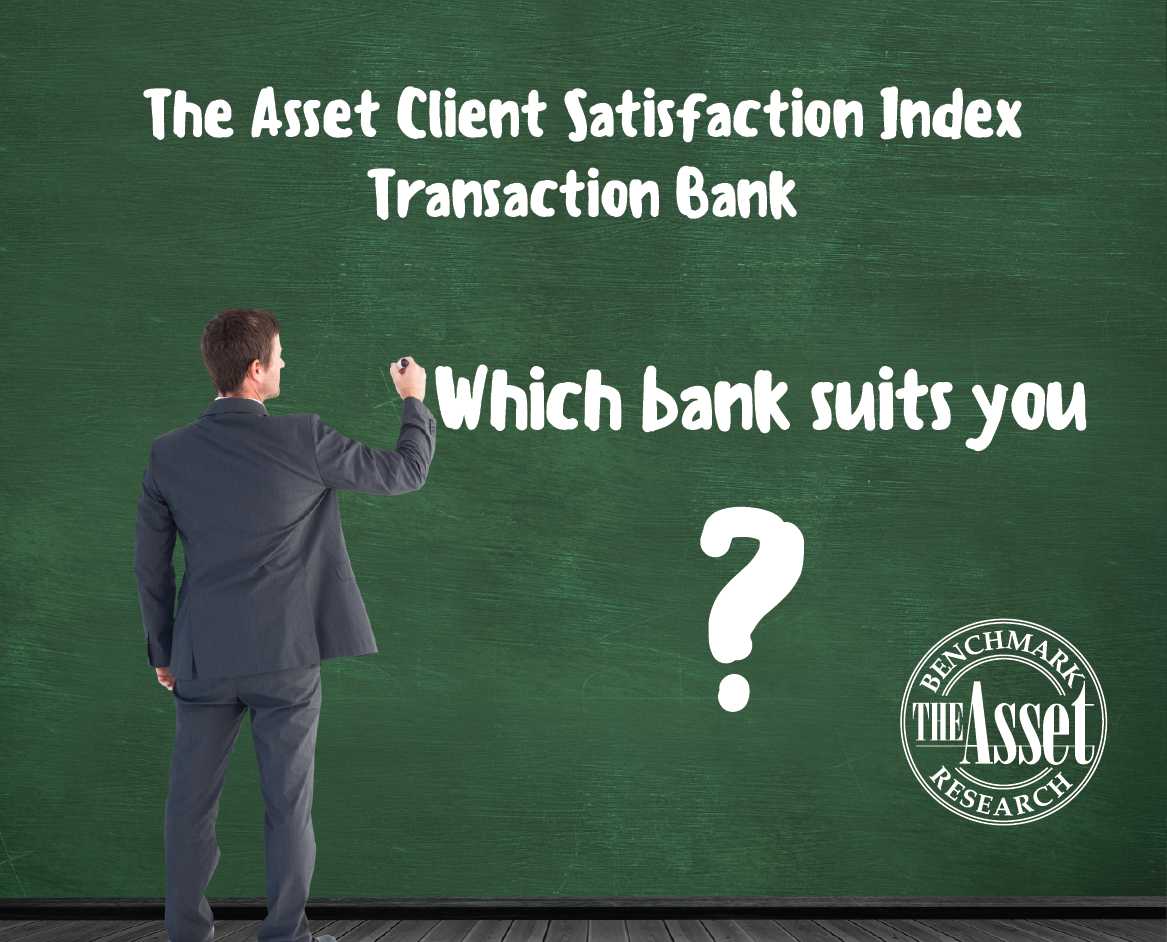 Local banks are giving international banks a run for their money when it comes to client satisfaction. While Deutsche Bank is still king-of-the-hill when it comes to working capital and trade finance, local banks are catching up, improving their overall ratings, and displacing global banks, such as Standard Chartered, Citi, and HSBC for top positions in Asset Benchmark Research's (ABR) Client Satisfaction Index (CSI).
Asset Benchmark Research conducted their annual Treasury Review in early 2017, a survey of CFOs and treasurers on their satisfaction with transaction banks. The Treasury Review includes a ranking, the CSI, of the best transaction banks in treasury, cash management and trade finance, which incorporates the views of 790 participants via an online questionnaire and a series of one-on-one interviews.
Deutsche Bank held firm to maintain its number one rank for client satisfaction in working capital and trade finance. Deutsche Bank not only maintained its rank from 2016, but also improved on its rating from 63.9% to 88.5%, indicating a significant improvement in client satisfaction. In India, the Deutsche launched its TradePay solution, an online import payment solution for tracking and monitoring import documents.
ICBC ranked second for client satisfaction, increasing both its rating and rank, up from fifth place in 2016, and from a rating of 51% in 2016 to 75.8% in 2017 – leapfrogging competitors Standard Chartered and DBS, and catching up significantly with front-runner Deutsche Bank. This makes ICBC the top China-based bank for client satisfaction, working capital and trade finance. Last November the bank entered into a partnership with the Pakistani private bank, Bank Alfalah, to refer trade finance business to each other.
Global banks struggled to place above local banks, as China's Bank of Communications came in third. While HSBC and Standard Chartered both improved their overall client satisfaction rating, they placed sixth and ninth, respectively, with Standard Chartered having dropped from third-place last year. Citi also improved their rating, but dropped from seventh to twelfth amid fierce competition. Several new entrants, such as DBS (ranked fourth), China Merchants Bank (fifth), and Taipei Fubon Bank (eleventh) contributed to the new rankings.
According to the Treasury Review, CFOs and treasurers in Asia stated that pricing (interest rates) was the number one criterion when choosing a working capital and trade finance partner. The second most important factor was a bank's credit limits.
For our article announcing overall transaction banking rankings please click here.
For The Asset CSI top banks for SMEs, MNCs and LLCs article please click here.
To see the rankings and information about our methodology please click here.
To learn more about the Treasury Review please click here.
For country and service analyses please get in touch with ABR at research@theasset.com