China Energy Engineering Corp signs MOU with ACWA Power of Saudi Arabia
Power generation, desalination in Middle East and Asia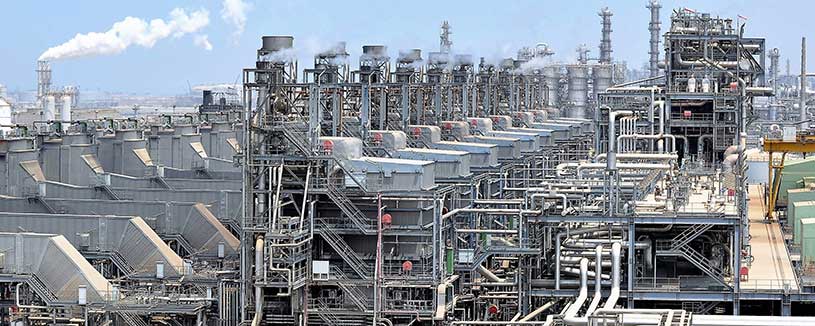 China Energy Engineering Corp (Energy China) has signed a memorandum of understanding (MOU) with Saudi group ACWA Power, which will enable both companies to explore joint investment opportunities and cooperate on power generation and water desalination projects across the Middle East and Asia. ACWA Power is a leading developer, owner and operator of power generation and water desalination plants. Energy China is a global leader in international engineering and engineering, procurement and construction (EPC) contracting.
ACWA has 40 projects up and running and another seven at an advanced stage of development, in 10 countries. The company is heavily involved in projects in the United Arab Emirates, and the signing ceremony for the agreement was held in Dubai. The MOU was signed by ACWA Power's chairman, Mohammad Abunayyan and Energy China's chairman, Wang Jianping, who were accompanied by dignitaries, including senior officials from China's public sector, as well as business executives and professionals from China Gezhouba Group Co (CGGC).
"With this agreement, we will strengthen the ties between China and the Middle East and unlock new potential power generation opportunities in the region," said Wang. "Today's MOU with Energy China is a great milestone that demonstrates our effort towards providing superior solutions within the power and water sector in the region and around the world," added Abunayyan.
Chinese companies are already working with ACWA Power on the 700MW concentrated solar power (CSP) fourth phase of the Mohammed Bin Rashid Al Maktoum Solar Park. Project sponsors are the Dubai Electricity and Water Authority (DEWA) and ACWA Power. In April 2018 they signed an agreement with Shanghai Electric as EPC contractor. ICBC, Bank of China and Agricultural Bank of China will play a role in the financing of the project, providing about 80% of a US$1.5 billion senior debt facility. Total project cost is estimated at US$4 billion.
This is the largest single-site concentrated solar power plant in the world using a state-of-the-art combination of a central tower and parabolic trough CSP technologies to collect energy from the sun. It will support Dubai Clean Energy to increase the share of clean energy in Dubai to 25% by 2030.
Another ACWA Power project in the UAE is the Hassyan clean coal power plant, which is the first clean coal-fired power plant in the Gulf Cooperation Council (GCC) region. The plant will use ultra supercritical technology, and will include an offshore floating coal handling facility. This project is an anchor of the Emirate of Dubai's Integrated Energy Strategy 2030 for ensuring security of energy supply on a cost competitive basis, reducing dependence on entirely imported natural gas by diversifying the fuel mix in power generation.
Photo: ACWA Power
-------------------------------------------------------

Social Media Links (This section can be seen in office only):
Twitter : https://www.theasset.com/article-single.php?id=34648&social=twitter
Linkedin : https://www.theasset.com/article-single.php?id=34648&social=linkedin
Facebook : https://www.theasset.com/article-single.php?id=34648&social=facebook