COMAC aims for 2021 for entry into service of C919 narrowbody aircraft
There are currently two C919s making test flights, though aviation analysts have suggested that the test schedule has been proceeding slower than expected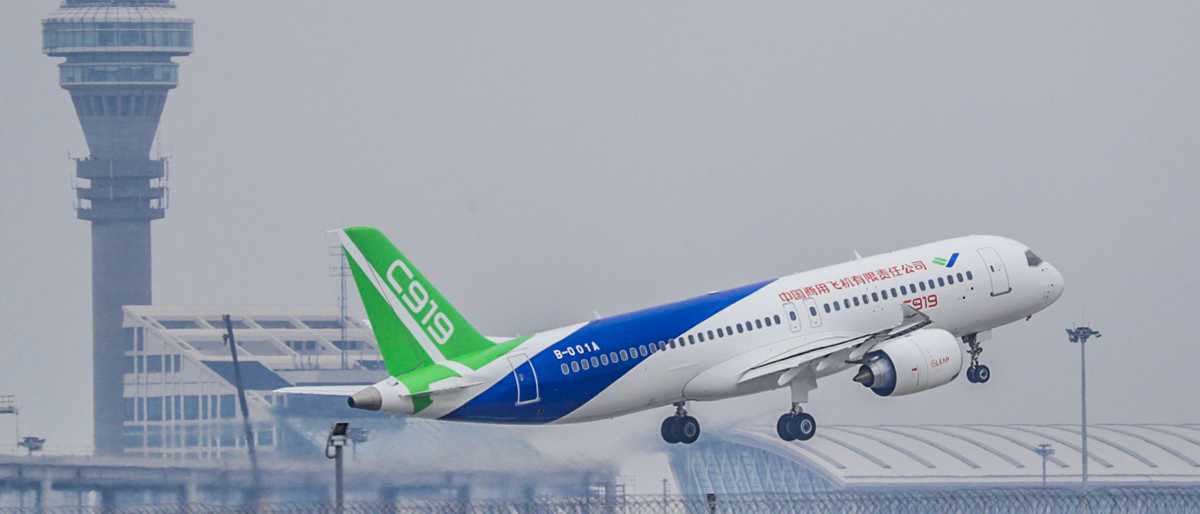 THE Commercial Aircraft Corp of China Ltd (COMAC) is targeting 2021 as the date for the first deliveries of its C919 narrowbody jet aircraft. The first operator will be China Eastern Airlines.
With a standard range of 4,075 kilometres, the twin engine C919 is designed to compete with the Airbus 320neo and the Boeing 737MAX. It will seat 156 to 168 passengers depending on configuration.
There are currently two C919s making test flights, though aviation analysts have suggested that the test schedule has been proceeding slower than expected.
Speaking at the Singapore Airshow, COMAC's deputy general manager of sales and marketing Lu Zheng told reporters that the company expected Chinese certification to take three to four years, and that "we're striving for 2021."
As of December, orders for China's C919 passenger jet had reached 785, after ICBC Leasing signed a new deal to buy 55 aircraft. ICBC Leasing is a wholly owned subsidiary of Industrial and Commercial Bank of China.
This makes ICBC Leasing the largest purchaser of C919 planes, being made by Shanghai-based COMAC, with a total order of 100 aircraft. ICBC Leasing has become COMAC's biggest customer. It has also placed orders for 30 ARJ21-700 regional jets, which carry between 78 and 90 passengers. The ARJ is already in service with Chengdu Airlines.
Photo: COMAC.cc
-------------------------------------------------------

Social Media Links (This section can be seen in office only):
Twitter : https://www.theasset.com/article-single.php?id=34110&social=twitter
Linkedin : https://www.theasset.com/article-single.php?id=34110&social=linkedin
Facebook : https://www.theasset.com/article-single.php?id=34110&social=facebook