GLP, China Merchants Port Holdings sell Belt Road Panda bonds
GLP proceeds to repay debt relating to Gazeley acquisition; CMPH proceeds to be used to help develop Hambantota Port in Sri Lanka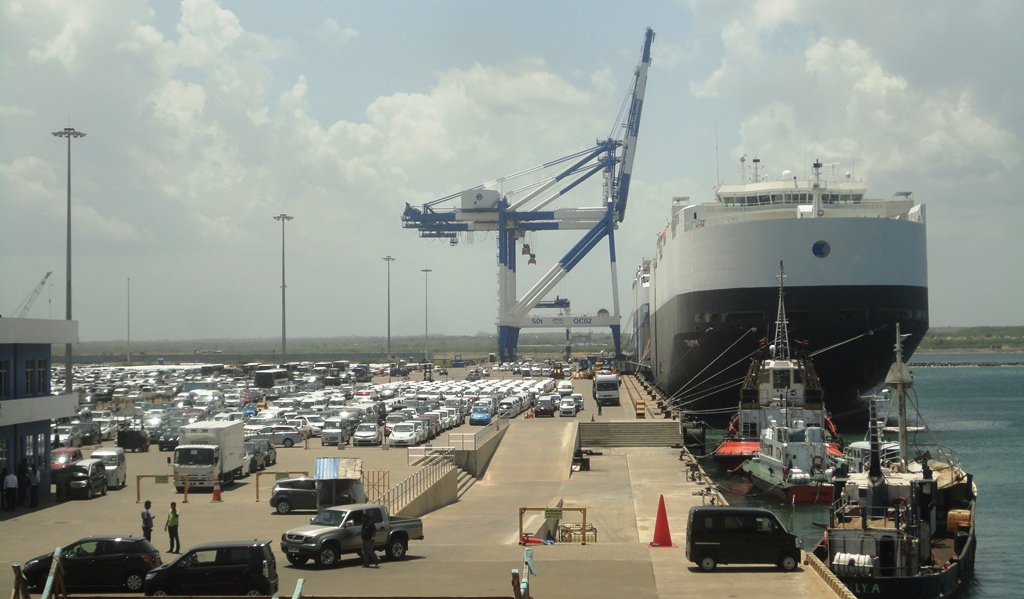 THE growing importance of the Belt & Road brand was illustrated last week, with two Panda Bonds (onshore renminbi bonds from issuers outside China) sold by China Merchants Port Holdings and global logistics firm Global Logistic Properties.
China Merchants Port is listed in Hong Kong, while Global Logistic Properties is a warehouse operator based in Singapore. In January 22 it was delisted from the Singapore Exchange and its name changed to "GLP". The delisting came after it was acquired by Nesta, a consortium owned by investment companies with a global capital investor base.
Chinese-owned companies are currently keen to stress the Belt & Road theme in their business activities. Not only is it a recognizable investment theme for global bond buyers such as funds, but it also helps align themselves with the strategy set out last October by President Xi Jinping at the 19th Communist Party Congress.
GLP announced on January 5 that it was the first company outside of China authorised by the China Securities Regulatory Commission (CSRC) to issue Belt & Road bonds on the Shenzhen Stock Exchange. The bonds were issued by a Hong Kong unit of GLP China.
The CSRC defines Belt and Road bonds as those "used to finance projects related to the Belt and Road initiative that seeks to connect Asia and Europe over land and sea."
The Shenzhen Stock Exchange (SZSE) said in a statement that the launch of the first Belt and Road Panda corporate bonds represents a significant step taken by the SZSE, as guided by CSRC, in response to the national strategic arrangements to expand the opening-up of the financial market, steadily push forward the internationalization of the renminbi, optimise the allocation of financial resources, and enhance the capability of the capital market to serve the real economy.
Using the Belt & Road brand to bring investors into bonds will be important to help meet the huge capital requirements of the initiative. The move comes at a time when the domestic renminbi bond markets are attracting more global investors, and the Chinese government is pushing to internationalise the renminbi.
The proceeds of the GLP bond offering will be used to repay existing debt related to the financing of GLP's recent 2.4-billion-euro (US$2.8 billion) acquisition of European logistics company Gazeley.
In the face of strong demand, GLP increased the size of its nine-year deal to 1.2 billion yuan (US$191 million), in an offering led by China Merchants Securities. It has authorisation to issue up to 12 billion yuan in further deals.
Only a few days after the GLP offering, China Merchants Port Holdings launched its own belt & road panda bond, with the proceeds to be used to help develop Hambantota Port in Sri Lanka.
China Merchants Port Holdings sold 500 million yuan worth of bonds, which are listed on the Shenzhen Stock Exchange.
Photo: Dinesh De Alwis / Wikimedia
-------------------------------------------------------

Social Media Links (This section can be seen in office only):
Twitter : https://www.theasset.com/article-single.php?id=34108&social=twitter
Linkedin : https://www.theasset.com/article-single.php?id=34108&social=linkedin
Facebook : https://www.theasset.com/article-single.php?id=34108&social=facebook