Why investors have to take on more risk from 2018 onwards
Current late-cycle market environment presents challenges for generating asset returns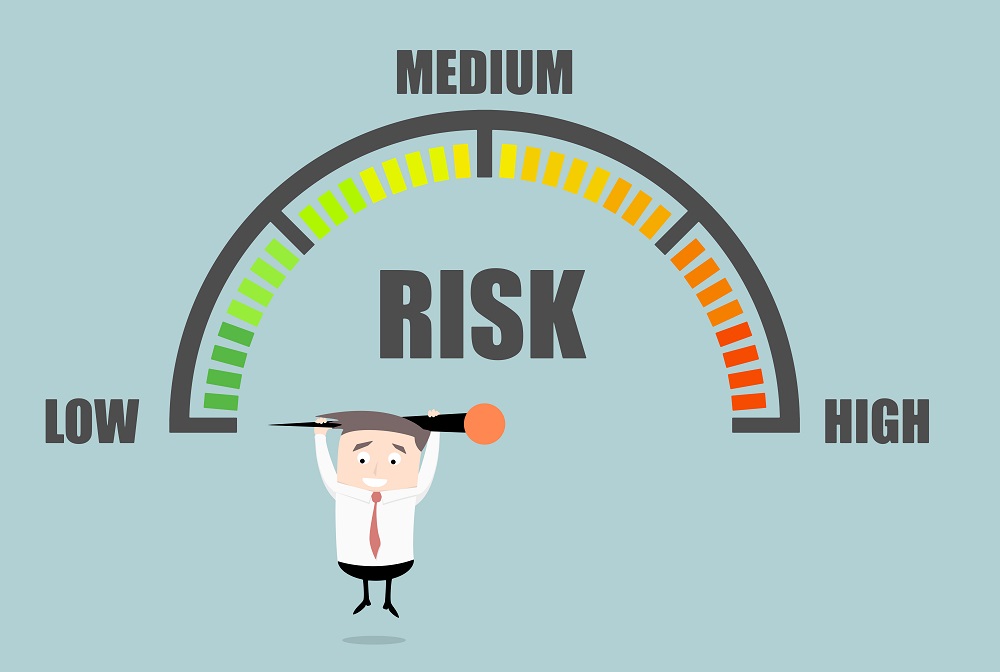 INTEREST rates are expected to rise, equities may perform better in 2018, but investors have to be prepared to take on more risks in order to generate the returns they need over the long-term.
This is because the current late-cycle market environment, as reflected by elevated valuations and above-average corporate margins, presents challenges for generating asset returns, according to the 2018 edition of the Long Term Capital Market Assumptions (LTCMAs) prepared by J.P. Morgan Asset Management. The LTCMA provides information for investors and advisers on strategic allocation covering more than 50 asset classes over a rolling 10 to 15-year period.
"The positioning of the business cycle translates into more modest equilibrium expectations for most asset classes, making alpha opportunities widely spread across asset classes," says John Bilton, managing director and head of multi-asset strategy, multi-asset solutions at J.P. Morgan Asset Management, the author of the LTCMA.

In 2018, global economic growth is expected to remain stable at an estimated real GDP growth of 1.5% in developed markets (DM) and 4.5% in emerging markets (EM). However, beneath this stable outlook is evidence that the prolonged series of downgrades to trend growth, reflecting population aging, may be nearing an end, according to the LTCMA.
This assessment is echoed by Schoders, which says that both advanced and emerging economies are expected to see strong growth in 2018, with the US expected to grow by 2% to 2.5% and the Eurozone by 2% to 2.3%. However, this strong growth is expected to generate inflation.

"Will another year of robust growth cause an acceleration of inflation and bring tighter monetary policy? So far it has not done so, but the question is whether the Goldilocks combination of strong growth and low inflation can persist in 2018," says Keith Wade, chief economist and strategist of Schroders.
In 2018, Schroders forecasts a higher inflation rate of 2.3%, higher than its original forecast of 2.2%, resulting from higher oil and commodity prices and reflected in the rise in producer price inflation around the world in recent months.
"We also see potential for a technology-driven boost to productivity, which creates an upside risk to our forecasts. Yet despite cautious optimism on secular growth trends, cyclical factors still constrain asset returns," says Bilton.
In terms of asset allocation, the LTCMA expects lower returns for equities in both DM and EM as the gap between the equity returns of both sectors falls modestly but steadily over the next 10 to 15-year period.
"We see returns over our time horizon falling modestly but steadily behind what historical experience would suggest," Bilton says.
For fixed income, due the rise in interest rates, corporate credit is expected to remain an attractive source of income for yield as long-term projections of both default and recovery suggest current spread levels remain attractive for long-term investors.
"The Fed funds rate is now forecast to end 2017 at 1.5%, 2018 at 2.25% and 2019 at 2.5%. In Europe we believe quantitative easing will end in September 2018 and rates will rise in 2019. In Japan, we assume that yield curve control continues, however, we see a strong likelihood that the Bank of Japan will raise the 10-year government bond yield target, representing a turning point toward tighter monetary policy," says Wade.
Alternative asset classes, such as infrastructure and private equity, are also expected to provide other sources of alpha that can make up for declining returns on equities and fixed income.
"The improving outlook for alternative strategies is expected to offset some of the drag from reduced public market expectations," says Bilton.
In terms of currencies, despite the sharp decline of the US dollar in 2017, the currency remains meaningfully above long-term estimates of fair value.

"We would expect the pace of further declines to moderate somewhat. The impact of currency translation on asset returns will continue to be an important consideration for many investors," says Bilton.
-------------------------------------------------------

Social Media Links (This section can be seen in office only):
Twitter : https://www.theasset.com/article-single.php?id=33905&social=twitter
Linkedin : https://www.theasset.com/article-single.php?id=33905&social=linkedin
Facebook : https://www.theasset.com/article-single.php?id=33905&social=facebook