Mixing the right blend
As the region embraces green projects, it faces the challenge of adopting to local conditions
To the purist, anything less than the darkest shade of green is untenable: green finance is about solar and wind. But this narrow definition of what qualifies as a green project is a challenge for developing countries, such as Indonesia, that want green to be defined by local conditions and needs
Asia, led by China and India, ranks among the top-ten countries in the league table for green bonds, which hit a new record of US$155.5 billion in 2017. But the region faces practical challenges in promoting green finance not least of which is identifying green projects that meet the expectation of Environmental, Social and Governance (ESG) guidelines.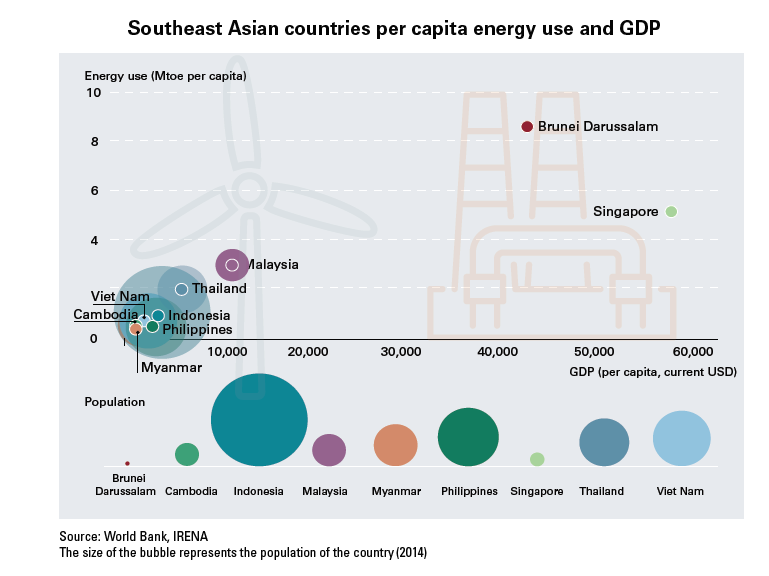 This was brought to the fore at a forum organized during the 51st annual meeting of the Asian Development Bank in May. Indonesia, which set a precedent when in February it raised US$1.25 billion of five-year green sukuk – the world's first sovereign to access the green sukuk market – faces such a challenge.
At the gathering, Bambang Brodjonegoro, the country's minister of national development, shared a practical problem. While for its recent green sukuk, specific projects to be financed have been identified, that process has not always been a simple matter. From a largely Western view, green projects are associated with renewable energy that is limited to solar and wind "as these are quite common in Europe".
Although he agrees that the potential to develop wind and solar in Indonesia is promising, it cannot be limited to these two sources of renewable energy. "In terms of fulfilling the electricity needs of the country, it is not going to be enough." Indeed, the most potential for Indonesia in terms of alternative energy is from geothermal, hydro and biomass, he adds.
In discussions about renewable energy at a Conference of the Parties (COP) to the 1992 United Nations Framework Convention on Climate Change, he says not all parties share the view that they are green projects. "For example, in the case of biomass, some view it may be harmful from the environment point of view," he relates.
Hydro also has its problems. "If you build a big dam, there is the possibility of relocating people that could lead to social issues," he continues. "If there are forest areas, they may also be affected by the construction of the dam."
In Indonesia, geothermal tends to be located in the mountains and often in protected forested areas. "When you undertake exploration for geothermal, it would inevitably be in these areas," he comments.
For green finance to take off in developing countries such as Indonesia, Bambang believes that these kinds of issues need to resolved first. Mutual understanding needs to be established between investors and issuers. "If we are able to raise the financing, the next question is how to use the proceeds. If we can only use them for wind and solar, it won't work in the case of Indonesia."
Bambang argues that what constitutes "green energy should reflect the local potential and local needs. That is the reality. Water, waste management projects and water supply projects should fall into the category of projects that can be financed by the issuance of green bonds or any type of green financing".
The definition of green projects should also be broadened to include areas such as public transportation. "The world is becoming more urbanized. In Indonesia, 52% of the population now live in the urban area; they need public transportation," he says. "Green financing can also be for railway-based public transportation that is powered by electricity; any type of railway transportation that can solve public transportation challenges."
By allowing the definition of green projects to reflect local conditions, Bambang believes that issuers such as Indonesia will be encouraged to issue more green bonds as projects that could be financed are more readily available. Investors too will find it more convenient. "They know that these countries, when they issue green bonds, they are to finance green projects or low-carbon projects. That is what we are doing in Indonesia."
The green bond market is predicted to cross the US$200 billion mark this year. Given its ambitious infrastructure build-out, Indonesia could join the ranks of the top issuers of green bonds in the region as the government is taking an active approach to encourage its state-owned enterprises to issue green bonds especially if the projects they are undertaking fall under the green category.
Beyond renewable energy
Bambang's views were also echoed by Xian Zhu, vice-president and chief operating officer, New Development Bank, a multilateral institution established by Brazil, Russia, India, China and South Africa. "We should not focus just on the energy sector. We need to look into other sectors such as transport, water sanitation and also urban development. If we can find the right approach, we can also achieve sustainable, green financing."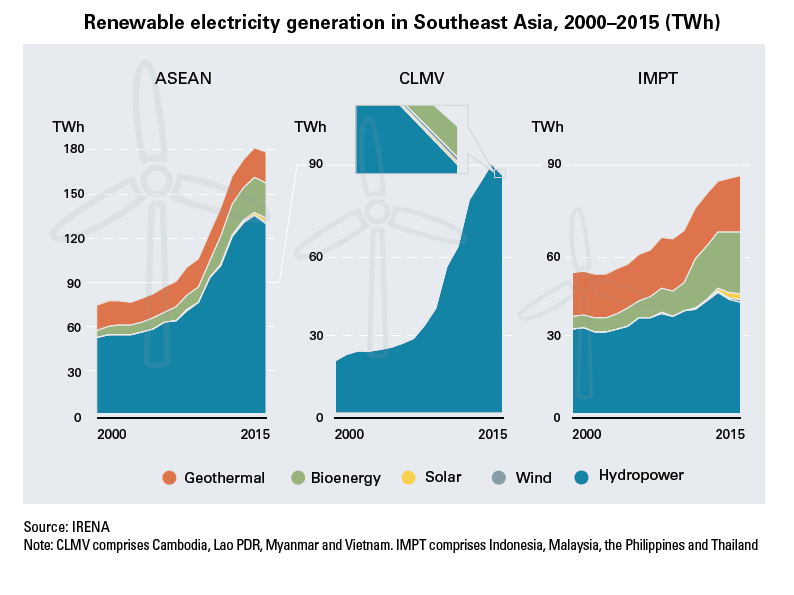 Even in the renewable energy sector in the major large economies, he points out that while that portion has been growing very fast, the stock of the conventional energy is still quite large. The cost to the public is still very high.
"We should not shy away from helping countries address the issues relating to conventional energy," Zhu adds. "If we can make conventional energy relatively greener with technology transfer, with productivity increase, we can achieve a lot there."
He admits that financing conventional energy can be controversial in the context of green finance. "Sometimes, people want to stay away from that. Realistically in the foreseeable future, the majority of energy generation is still from the conventional side. We should not shy away from that."
Renewable energy through green financing is the future, he agrees. In many countries, however, he says these projects still rely on some form of government subsidies. Zhu thinks it will be necessary to increase the engagement with the consumers. "If consumers are willing to pay more marginally, that can make projects more sustainable other than solely rely on government support."
Aware of the issues developing countries face, organizations such as Climate Bond Initiative (CBI)have approached the matter by categorizing financing as either green bonds – adhering to its strict definition of what constitutes green – as well as so-called 'climate-aligned' bonds that fall outside that definition. CBI, which mobilizes bond markets to address climate change, estimated the total amount of outstanding climate-aligned bonds reached US$895 billion as of September 2017 with Asia accounting for over 42%.
Local currency market
To support more green bond issuances to finance green projects, Bambang says the government is encouraging the private sector to consider issuing green bonds. "In Indonesia, the bond market is dominated by the government. We need more participation from the private sector."
Developing the local bond market is also necessary for the sustainable development of the country. "When we talk about the local currency market, one problem that we face is the limited participation of the domestic investors. Foreign investors account for 40% of the market."
This has resulted in volatility of the local bond market as a result of the recent strengthening of the US dollar – hot money coming in and out. "We need to increase the participation of the local funds – pension funds, life insurance companies and local asset managers."
At the same time, he also hopes to see project-based bonds become a reality in the domestic market. "The idea of the green bond will be good as the government is able to issue green bonds to finance projects. As these bonds become project-based, it will attract long-term investors rather than speculators. We don't want hot money in local currency bonds for projects. We need more established investors."